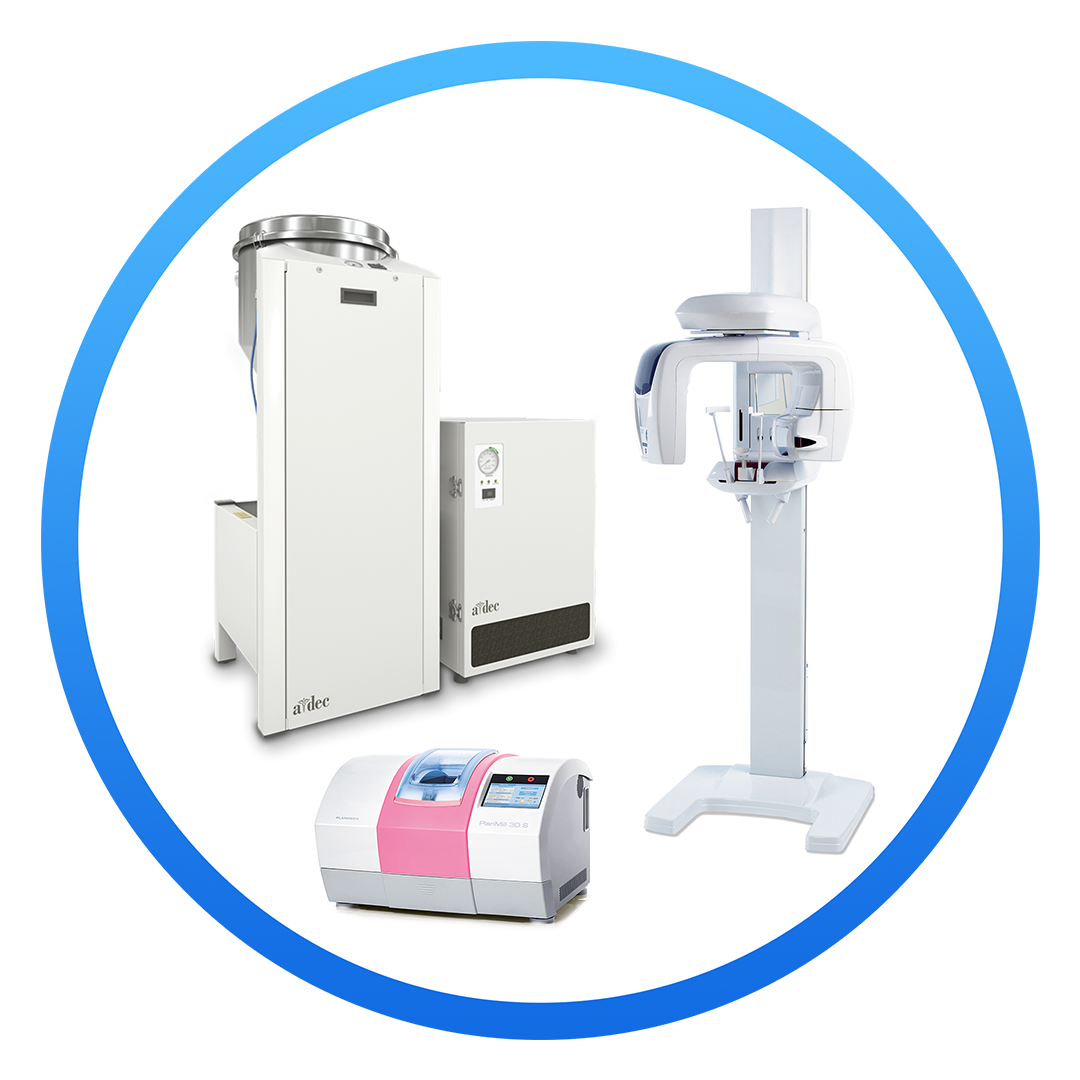 HENRY SCHEIN'S YEAR-END EQUIPMENT AND TECHNOLOGY PROMOTION IS HERE!
with no payments for 6 months, 5-7 year term
on select Extraoral Imaging, CAD/CAM, and Mechanical Room from top brands!
Complete the form below to be contacted by a Henry Schein Representative!
ACT NOW BEFORE IT'S TOO LATE!
Get the equipment you need, with the savings you want and the tax benefits too!
Plus, you may be eligible for a possible tax deduction of up to $1,050,000 on your 2021 taxes with Section 179*! To qualify you must purchase new equipment, technology, or off-the-shelf software and place it into service by 12/31/2021.
Offers cannot be combined, choice of 3% rebate or 3.79% financing. Minimum Transaction Size: $5,000. Rates and programs are subject to change without notice. This promotion offers a discount. You must fully and accurately report any discounts, rebates, or other price reductions ("discounts") to Medicare, Medicaid, Tricare, and any other federal or state programs upon request by any such program. It is your responsibility to review your agreement and/or any other documents applicable to your purchase prices to determine if they are subject to any discounts. All transactions are subject to the satisfaction of underwriting guidelines, credit approval by third-party lenders, and documentation requirements, and not all applicants will qualify. Certain other restrictions and additional terms and conditions may apply. All transactions must be invoiced by December 23, 2021, and must fund by December 30, 2021.
*Neither Henry Schein, Inc. nor Henry Schein Financial Services provides tax advice. Please consult with a qualified professional tax advisor to determine your eligibility for a Section 179 tax deduction. Must purchase and place into service by December 31, 2021. **Kavo Imaging: Only 3D imaging equipment qualifies for this promotion.
©2021 Henry Schein, Inc. Neither Henry Schein, Inc. nor Henry Schein Financial Services provides financial or tax advice. Please consult your financial advisor. Neither Henry Schein, Inc. nor Henry Schein Financial Services is a bank and neither represents itself as such, nor conducts banking activities. Henry Schein Financial Services may receive a marketing fee from the vendor for products/services purchased.