See The Full Picture With Planmeca ProMax 3D Plus
The Planmeca Romexis® software platform offers the most varied selection of imaging tools available in the world of dentistry today. And the ProTouch Control Panel makes it a lot less complicated than you'd think.
You'll be amazed at how much more your practice can accomplish.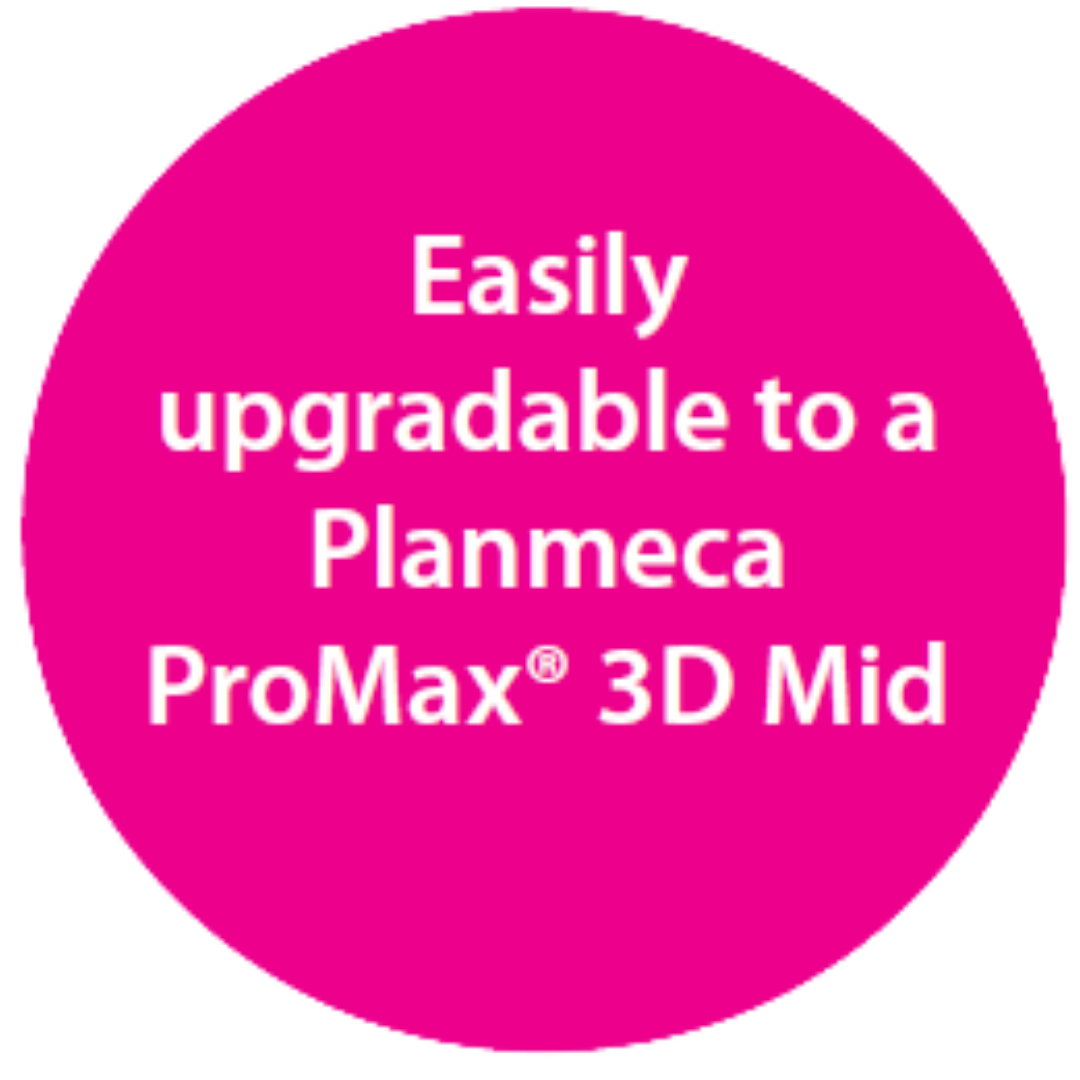 The ProMax 3D Plus from Planmeca ensures you're getting all the information you need, increasing treatment confidence, shortening procedure times, and guaranteeing a smoother process for you and your patients.
And Planmeca's Ultra Low Dose™ imaging protocol allows you to capture CBCT images with an even lower dose than panoramic images. The system includes the easy-to-use Romexis® 3D Implant Planning software and ProTouch Control Panel, so you can see the full picture and avoid complications before you even begin surgery.
With Planmeca ProMax 3D Plus You'll See
Ø200 x 100 mm

Ø200 x 60 mm

Ø160 x 100 mm

Ø100 x 100 mm

Ø100 x 60 mm

Ø80 x 80 mm

Ø80 x 50 mm

Ø40 x 80 mm

Ø40 x 50 mm
Precise bone dimension measurements

Quality of the bone
Abnormalities that impact the procedure
Blood vessel and nerve placement
Real-time jaw movement
Airways, sinuses, and other soft tissues

A far more precise image of the mouth
You can get the Planmeca ProMax 3D Plus for around 30% less than comparable systems.
And as an added bonus, we include a 2-day CBCT Basics, Interpretation and Implant Workflow, 12 CE credit course from Planmeca, to make sure your integration of CBCT imaging in your practice is as painless as possible

Terms and Conditions: Promotion only available on Planmeca CBCT units, excluding the Planmeca ProMax®️ LEC and S, sold
through Henry Schein Dental between August 1, 2021 through December 31, 2021. Henry Schein Dental course sponsorship valid
on CBCT Basics, Interpretation, and Implant Workflow. Attendees must secure their own transportation. Orders must be received by
October 31st, 2021 to qualify and must contain promotion code HSDCBCT. Course must be taken within 6 months after installation.
Available to US residents 18 years of age or older. Void where prohibited or restricted by law. Availability and terms of offer may
change without notice. Cannot be substituted for other promotion or cash equivalent.
©2021 Henry Schein Dental. All rights reserved. No copying without permission.
Not responsible for typographical errors.
Terms and Conditions | Privacy Statement | www.henryscheindental.com