COMPLIMENTARY E-BOOK DOWNLOAD
2023 Intraoral Scanners Buyer's Guide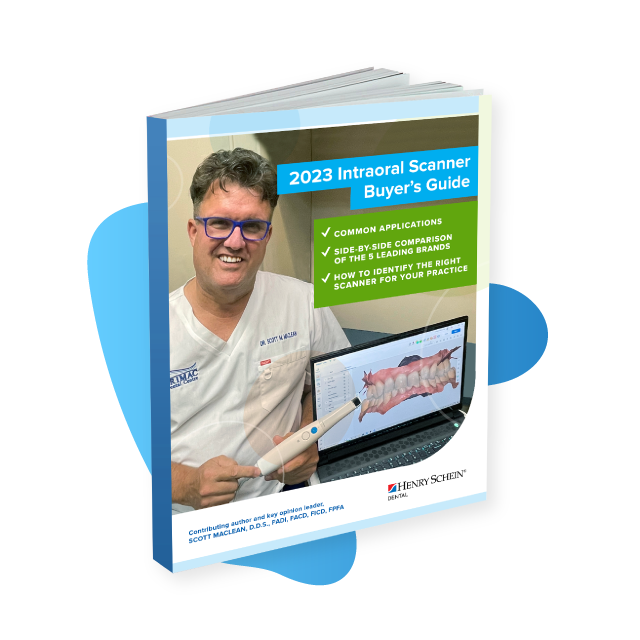 COMPLETE THIS FORM FOR INSTANT ACCESS!
In this exciting new e-book, you'll hear from Dr. Scott MacLean, D.D.S., a practicing dentist and international lecturer, for a comprehensive deep dive into the state of the intraoral scanner market and technologies available today, such as:

Common applications, including patient monitoring, simulated smile design, fabricating restorations and more

Review of the five major intraoral scanner brands and what sets each one apart

Key factors to consider when evaluating the intraoral scanners available today, such as your procedure mix, and how to choose the right scanner for your practice
Intraoral scanners have made their mark on dentistry — and they are here to stay.
As this technology has advanced in recent years, they have become more accurate, affordable, smaller, lighter, faster, and easier to use. Staying up to date on these technologies and their expanding repertoire of applications may seem like a daunting task, but we've packaged the latest and most relevant information in this complimentary e-book to help you make a more informed, confident purchasing decision.

Copyright © 2023 Henry Schein Dental. All rights reserved.
No copying without permission. Not responsible for typographical errors.
Terms and Conditions | Privacy Statement | www.henryscheindental.com