MEET IMPLANT DEMAND & MAXIMIZE REVENUE
Your journey to confident, streamlined implantology in your practice starts here. From implant beginners to experts, explore offers below from top brands elevating the digital workflow.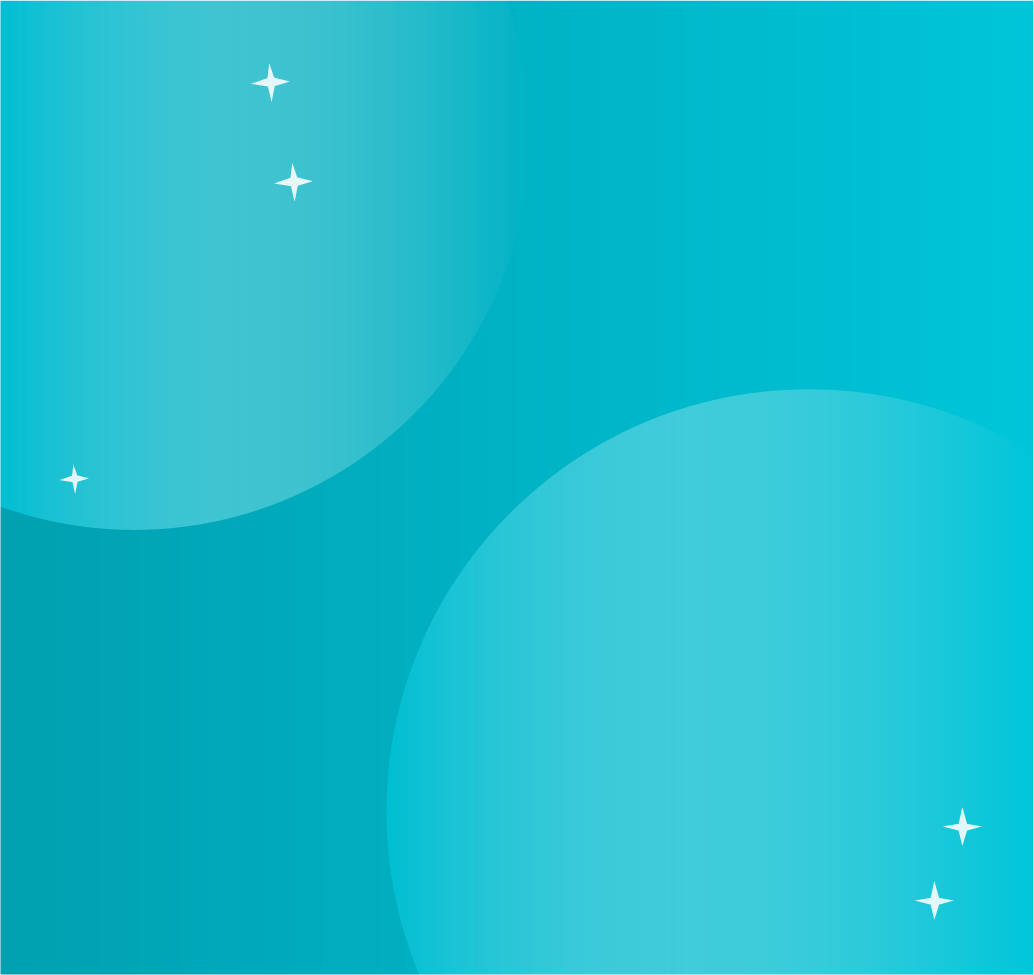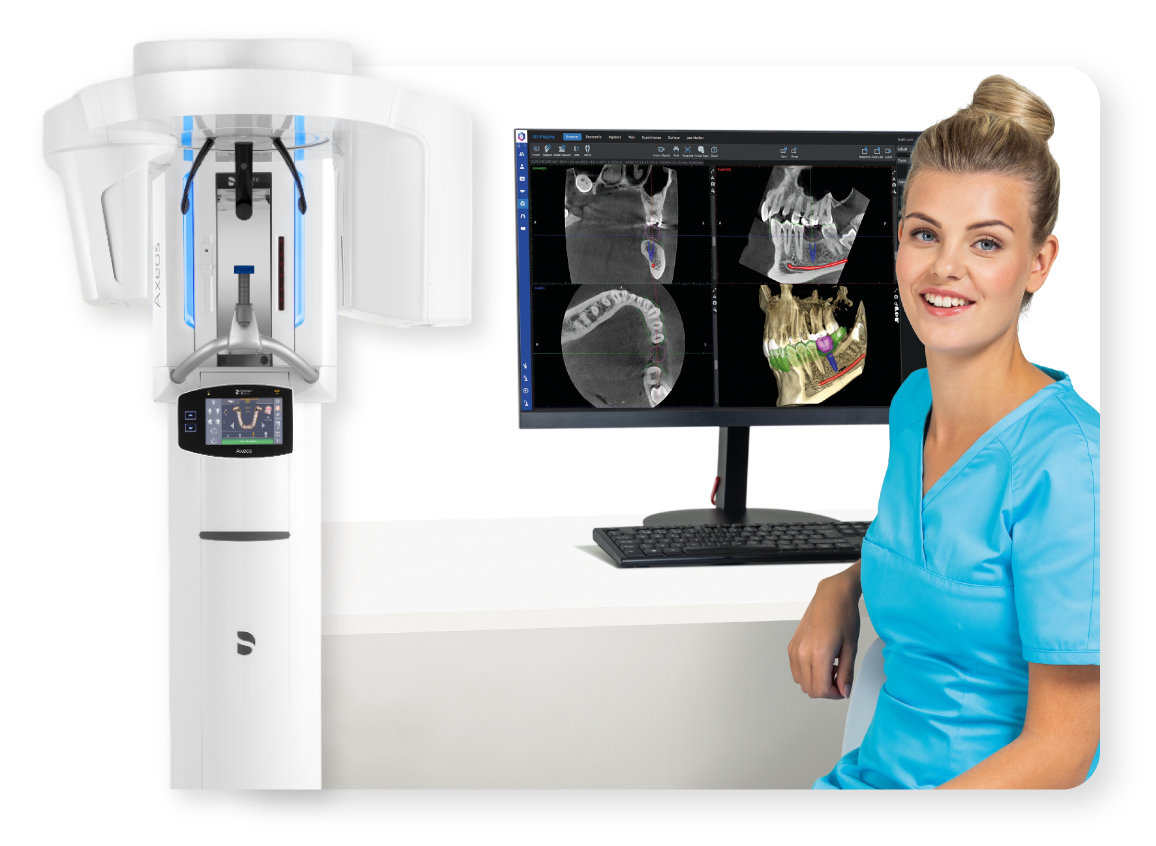 26% of people in the U.S. are expected to have dental implants by 2026*…is your practice keeping up with the changing times?
DIAGNOSE, PLAN, TREAT, EARN!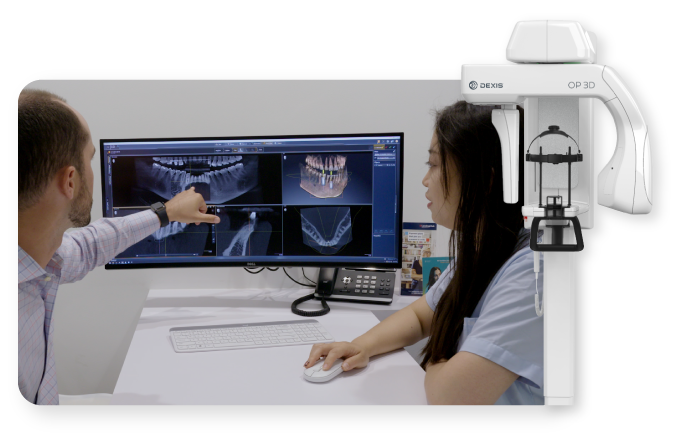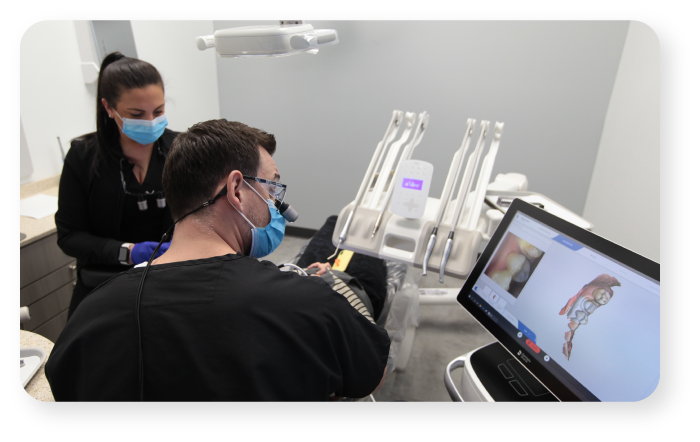 Plan with Intraoral Scanning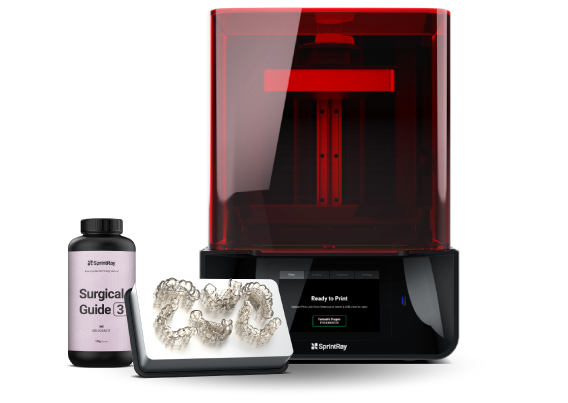 Create Surgical Guides with 3D Printing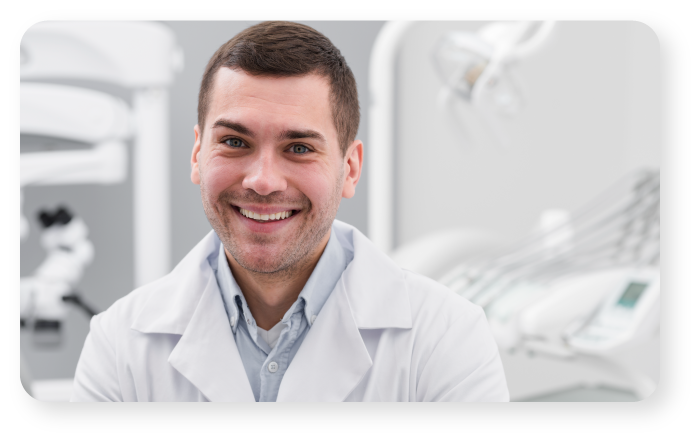 Drastically Increase Your Practice Revenue
AMAZING OFFERS TO BOOST YOUR DIGITAL IMPLANT WORKFLOWS!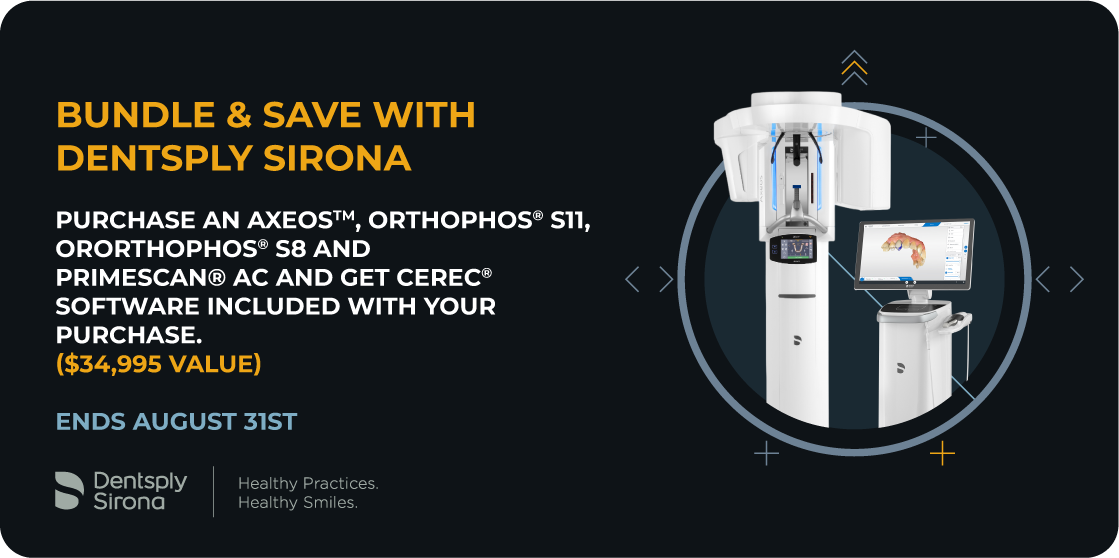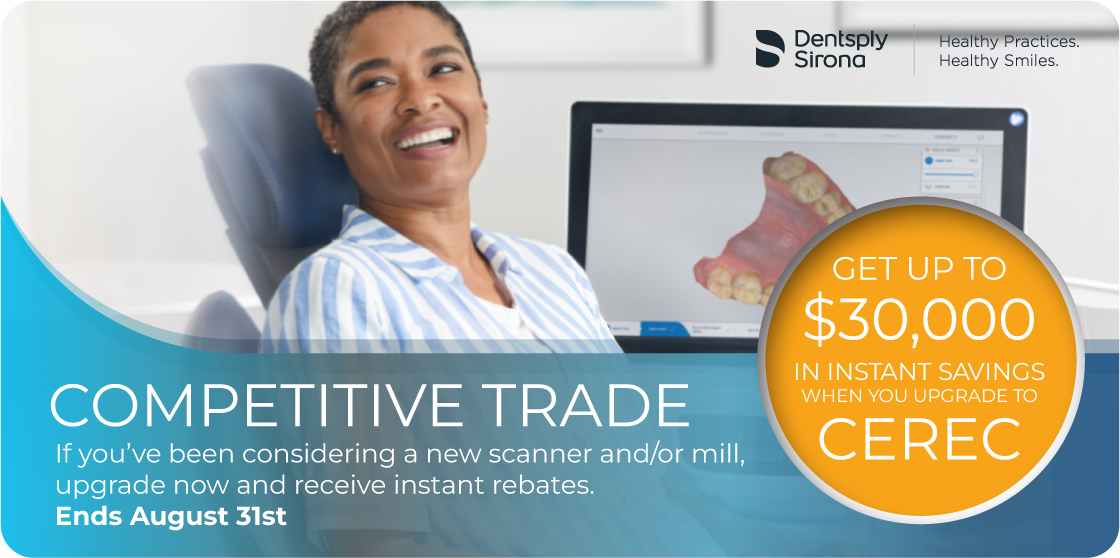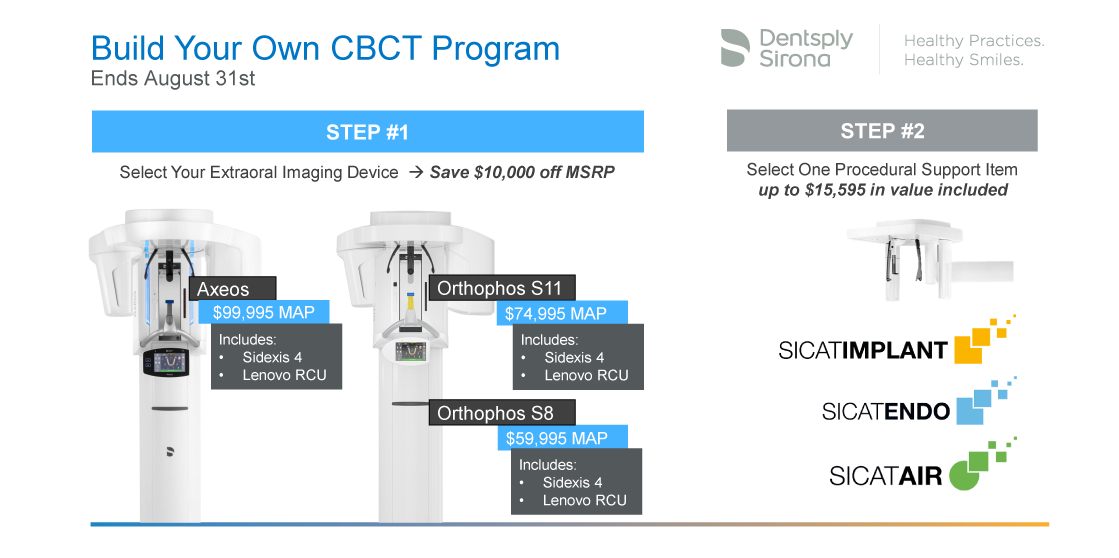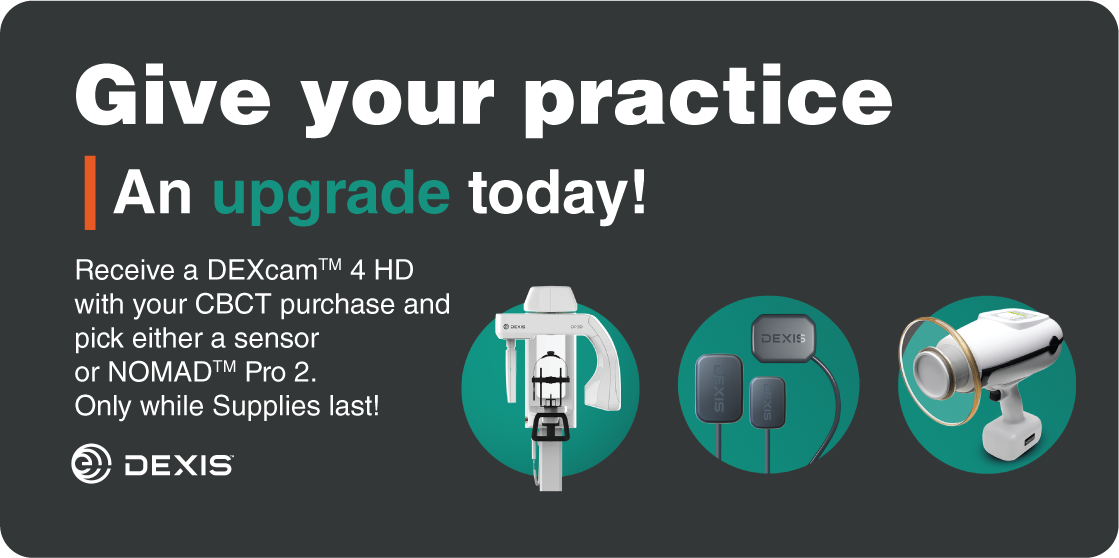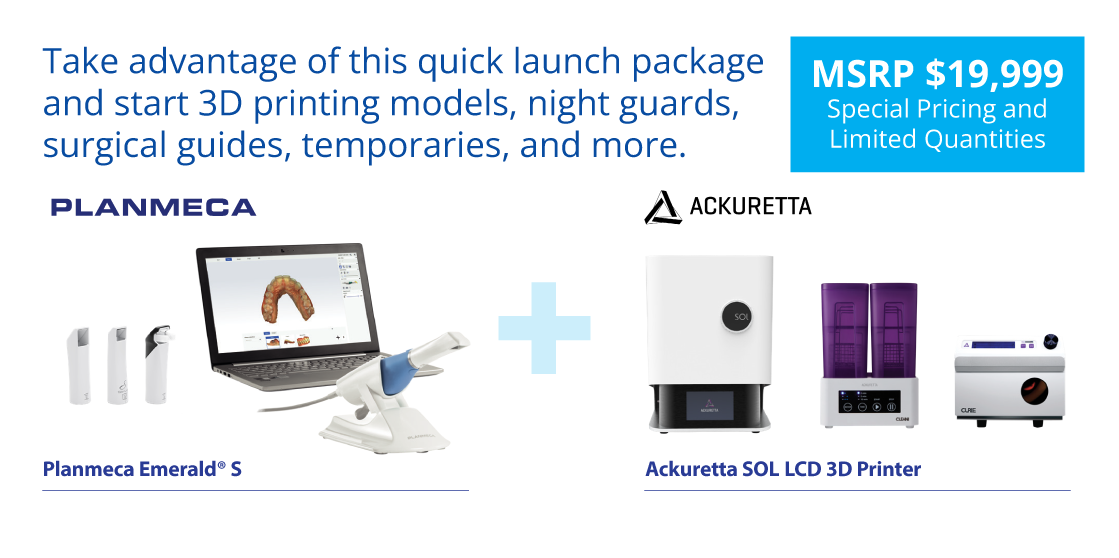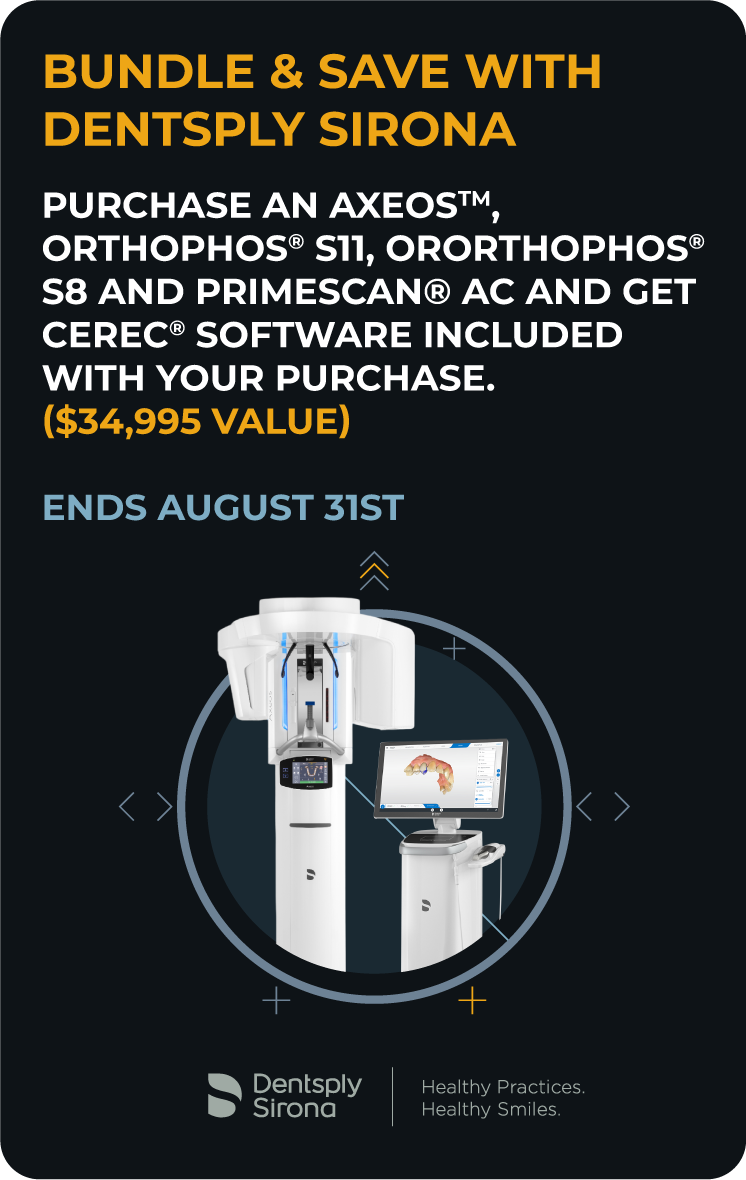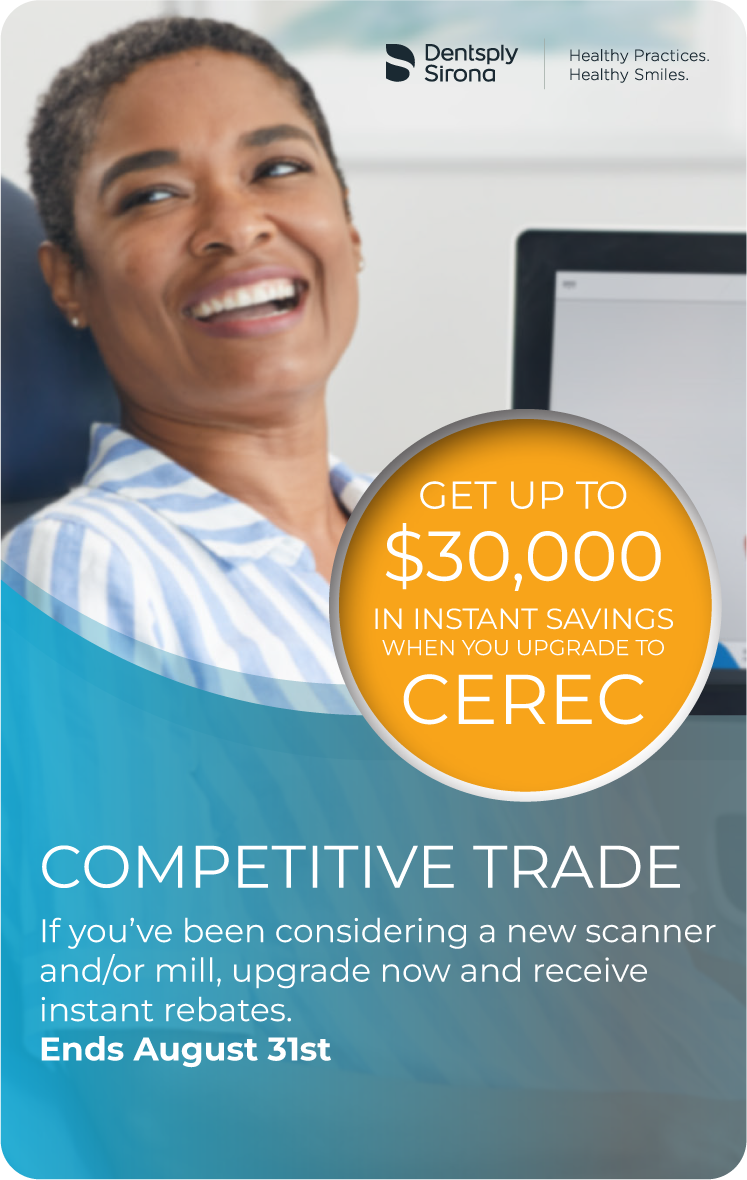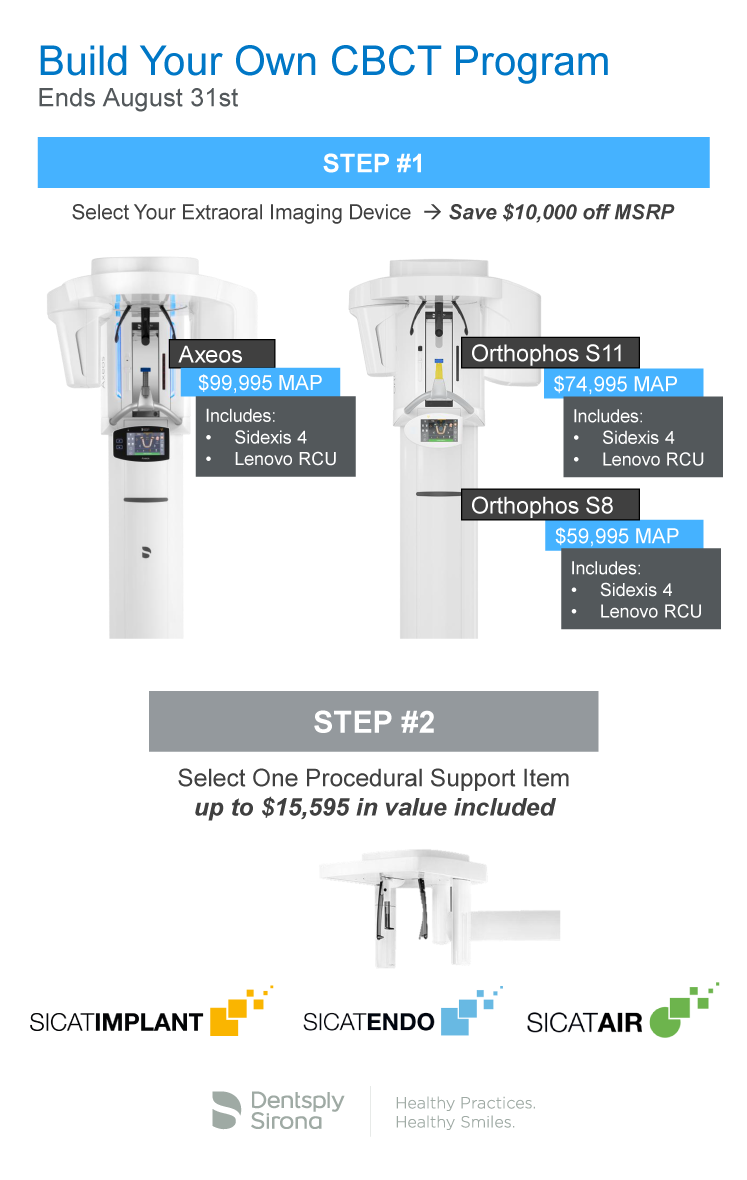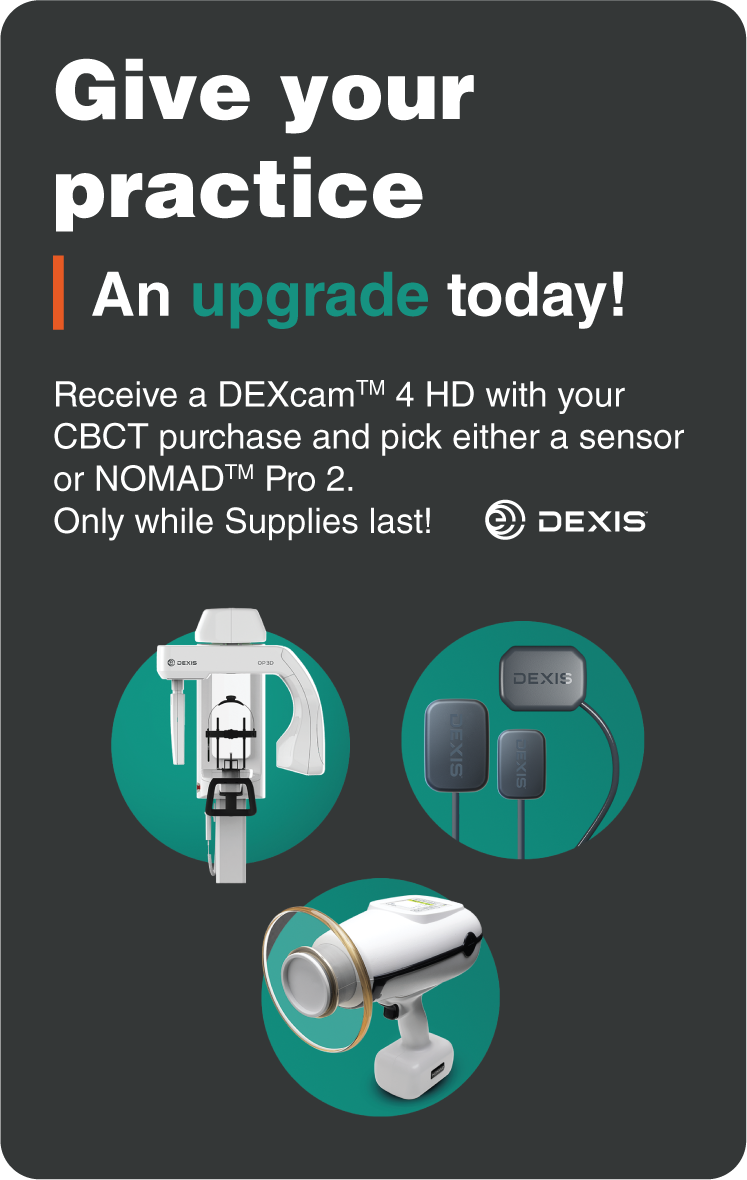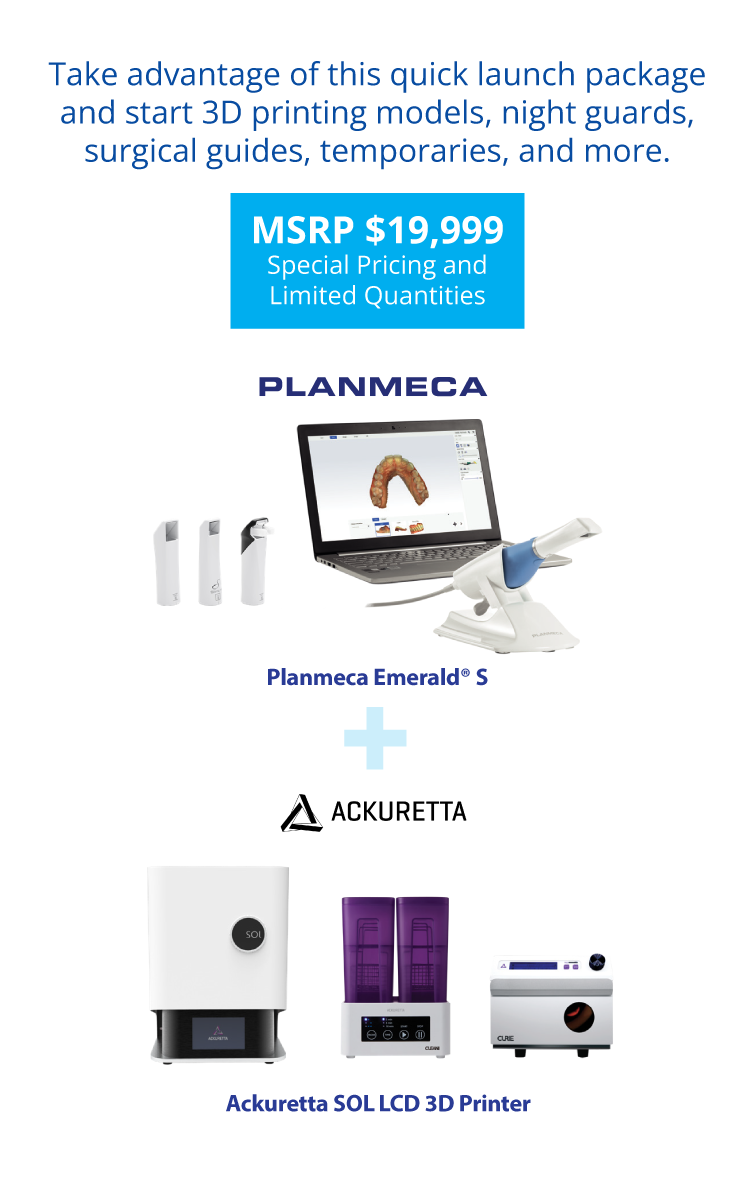 Meet the growing demand for implants head-on. Contact a Henry Schein rep to upgrade your digital technology today.
*https://www.forbes.com/health/body/dental-implants-guide/#:~:text=Pioneered%20about%2050%20years%20ago,set%20to%20grow%20to%2023%25
The DENTSPLY SIRONA DS CBCT + Primescan AC Bundle & Save ("Promotion") is an exclusive promotion for eligible U.S. dental practices.
Promotion valid between May 1 2023 - August 31, 2023 (the "Promotion Period"). Customers who purchase either an Axeos®, Orthophos® S11 or Orthophos® S8 and a Primescan® AC may be eligible to receive CEREC® software ($34,995 value) with their purchase for no additional charge. Free goods available while supplies last. The installation of the Axeos®, Orthophos S11 or Orthophos® S8 and Primescan® AC must occur on or before August 31, 2023, in order to qualify for this Promotion. All requests for free goods and/or true-ups under this Promotion must be received by Dentsply Sirona no later than September 30, 2023. This Promotion is not available to Dental Service Organizations/DSOs, group purchasing or support organizations, government, institutional, university, or other school accounts receiving special or discounted pricing on the purchase of the qualifying equipment.
Demo, refurbished, or showroom units are not eligible for this promotion. To the extent required by law, each participant in the Promotion must (i) fully and accurately disclose the amount of all offered promotions and free goods in any cost report or claim for reimbursement submitted to Medicare, Medicaid or other federal healthcare program; and (ii) comply with any request to provide documentation of the discounts to representatives of the Secretary of Department of Health and Human Services and State agencies. Promo Code: PSCBCT23T2
Product available from Planmeca and Ackuretta dealers in the US.
Limited quantities available.
All products listed are the trademark of the registration owner.
Offers valid on qualifying purchases of OP 3D, and i-CAT FLX V17 and may not be eligible to be combined with any other promotion, discount, special offer, or previous purchase. Not valid for DSO, Government, Institution or CHC accounts. Valid promotions are valid May I-August 31, 2023. To receive Preferred Loyalty Program points on purchases, you must be registered at dexispreferred.com prior to purchase. Note that you may have an obligation under federal, state or local law to reflect discounts on product given pursuant to this promotion on any cost report forms submitted to a federal or state government or private payer who provides reimbursement for that product. Contact your DEXIS representative for more information. O Dental Imaging Technologies Corporation. DX00580/RevA